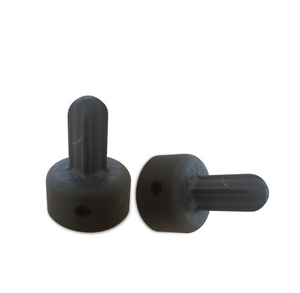 We designed our leashes so that if you accidentally pull out one too many bags, you can easily retract them back into the leash.  
Our aluminum caps contain a 3D printed spindle that engages with our custom keyed bag roll cores.  In our initial production batch, we found out that this spindle can experience quite a lot of force in the unexpected life of dog handling. 
In case things got a little too crazy when you were out with you pup, we wanted to make the replacement piece available. 
*You will need a flat head screwdriver to remove the rubber o-ring to replace the spindle*
See What Others Are Saying...
>See What Others Are Saying...